Descrizione del progetto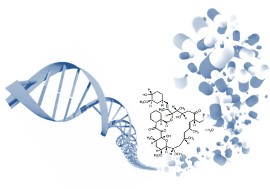 Membri:
Antonio Amoroso (Dip. Scienze Mediche)
Daniela Bongioanni
(Dip. Scienze Mediche)
Renato Romagnoli (Dip. Scienze Chirurgiche)Pier Luigi Calvo (Dip. Scienze della Sanità Pubblica e Pediatriche)

Partners:
Struttura Complessa di Gastroenterologia ed Epatologia - Ospedale Infantile Regina Margherita - S.Anna di Torino, Italy
Medical Science, University of Turin, Italy (verificare nuovo link)
Surgical Science, University of Turin, Italy (verificare nuovo link)

Sponsors:
Fondazione CRT
University of Turin (ex 60%)

Description
The immunosuppressive drugs used in solid organ transplantation are potent and toxic drugs with narrow therapeutic range. Underdosing is associated with immunological rejection of the transplanted organ, whereas overdosing results in infections, malignancy and direct toxicity to a number of organs. Pharmacokinetics heterogeneity makes initial dose determination difficult, as there is little correlation between dose and concentration in the blood.
Therapeutic drug monitoring(TDM) is available, but the pharmacokinetic-pharmacodynamic association, sometimes, is imperfect and does not help to achieve target blood concentrations either during the critical first days after transplantation or during the lifespan.
Therefore genetic polymorphisms in drug targets, metabolizing enzymes and drug efflux pumps have been identified as potential improvements for the development of new strategies to identify initial and maintain dose of Tacrolimus (FK-506)
Our aim is to plan pharmacogenetic studies in pediatric liver transplant patients to identify early the Tacrolimus dose, so to increase the Tacrolimus efficacy in term of patient and graft survival and/or decrease the most important adverse drug reactions.

Objectives:
To perform pharmacogenetic tests in liver pediatric recipients and donors
To develop a genetic biobank which can be used to identify novel genetic variants
To develop a new therapeutic algorithm for individualized Tacrolimus therapy, based on the retrospective pharmacogenetics studies
To perform prospective studies to compare the new therapeutic algorithm for individualized Tacrolimus therapy with standard care
Keywords:
Pharmacogenetics, Tacrolimus, FK-506, Liver transplantation, Therapeutic Drug Monitoring

Links:
PharmGKB - The Pharmacogenomics Knowledgebase