Descrizione del progetto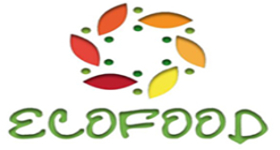 Partners:
Ferrero SpA Italia (CN)
Soremartec Italia Srl (CN)
Lavazza SpA (TO)
Cartotecnica chierese SpA (TO)
Asja Ambiente Italia SpA, Cartiera di Momo SpA (NO)
GBV Impianti Srl (CN)
Gentile Srl (CN)
S.P. SpA (VC)
Proplast - Consorzio per la promozione della Cultura Plastica (AL)
Consorzio Tutela Barolo, Barbaresco, Alba Langhe e Roero (CN)
Fontanafredda SrL (CN) (AL)
Tecnogranda SpA (CN)
University of Turin:
Divapra - Plant Phatology (link: http://www.unito.it/unitoWAR/page/dipartimenti5/D039/D039_ric_patologia3) VERIFICARE
Divapra – Microbiology (link: http://www.unito.it/unitoWAR/page/dipartimenti5/D039/D039_ric_microbio3) VERIFICARE
Department of Medicine Science and Technology (link: ???)
Politecnico of Turin

Sponsors:
Piattaforma Agroalimentare della Regione Piemonte 2009
POR-FESR ''Competitività regionale e occupazione'' 2007/2013, Asse 1, Misura I.1.1, ''Piattaforme innovative'' of the Piedmont Region (Italy)

Description
Main aim of the project is to develop innovative approaches for a sustainable high quality food production through optimization of the technological processes and reduction of environmental pollution by valorization of by-products. Thanks to the strong connection between Food Companies and University Research Units innovative solutions for food packaging materials (bio-polymers), for the extraction of valuable bio-active compounds, mainly from by-products, of interest for the pharmaceutical and cosmetic industry (antioxidants and anticancer) and for sustainable and green-energy production have been studied.
The PHYTO&FOOD CHEM group of DSTF is involved in the development of highly reliable and validated analytical methods for the identification and quantitation of bioactive compounds from Corylus avellana L. by-products. In particular methods for the quali-quantitative assessment of polyphenols, flavonoids and taxanes in hazelnuts by-products (perismerm, shells, green and brown leaves etc..) are under development.
Advanced analytical platforms adopted include:
1) High Performance Liquid Chromatography with Mass Spectrometric detection (LC-MS) for targeted profiling and quantitation;
2) Ultra High Pressure Liquid Chromatography (UHPLC) for high-throughput and high-efficiency screening of extracts;
2) LC-MSn for method validation purposes;
3) Extraction by ultrasounds and by High Concentration Capacity (HCC) sample preparation techniques: Solid Phase Extraction.
Keywords:
LC-MS, LC-MSn, UHPLC, Corylus avellana L., Food by-products, Bioactive compounds from food, Taxanes, Polyphenols, Antioxidants, Anticancer
Links:
Rassegna stampa: vedi allegato