Attività
The group is currently working on several research projects aimed at understanding the molecular properties of ion channels in cell signaling and their regulation by neurotransmitters, hormones and drugs. In particular, the group is interested on the functional role that voltage-gated calcium channels play in regulating cell firing, neurotransmitter release (exocytosis) and vesicle retrieval (endocytosis) in neuroendocrine cells and brain neurons in control and pathological conditions. In collaboration with the Universiy of Ulm (Dr. A. Pasquarelli) and to the Department of Physics (University of Torino) a new line of research is also dedicated to the use of diamond-based microelectrode arrays (MEAs) for recording electrochemical and voltage signals from central neurons, adrenal chromaffin cells and intact sino-atrial node tissues to be used for large scale drug-screening.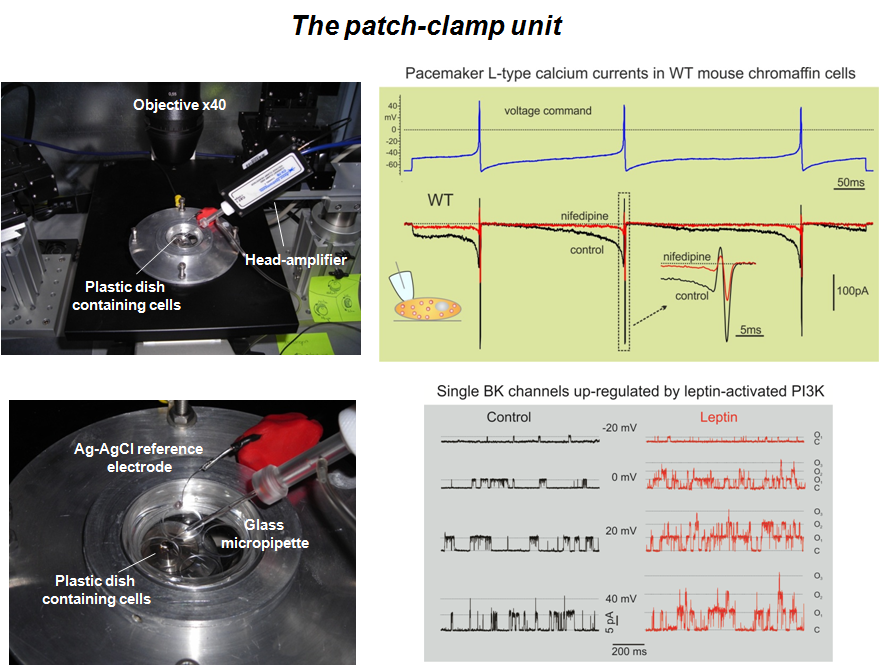 Equipments and facilities
The research laboratories of the group are fully equipped for running experiments of classical and modern electrophysiology. We are currently able to record whole-cell and single channel membrane currents, action potential firing, secretory events associated to the fusion of secretory vesicles from central and sensory neurons and neuroendocrine cells. To this purpose we use patch-clamp amplifiers; puller and micro-forges for the fabrication of glass microelectrodes; micro-movements and inverted microscopes for the electrode positioning). Recently, through funds received from the N.I.S. (http://www.nis.unito.it) and the Regione Piemonte, the group has acquired two complete 8x8 MEA (www.multichannelsystems.com) recording systems for monitoring the spontaneous activity of brain neuron networks and excitable tissues (cardiac sino-atrial node; adrenal chromaffin cells, pancreatic β-cells). A Leica fluorescence microscope acquired with funds of the Cavalieri-Ottelenghi foundation (http://www.ottolenghi.unito.it) is also available for fast and high-resolution cell calcium imaging.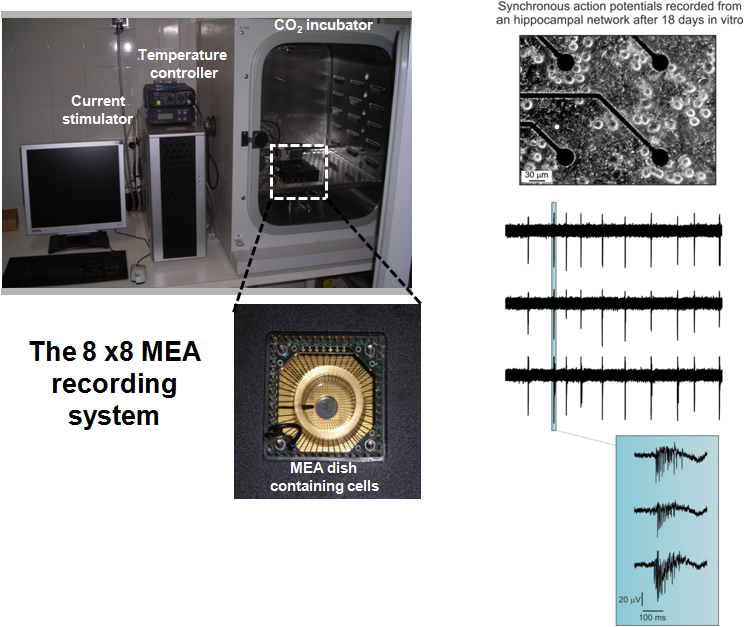 The tissue culture Lab
The group runs the tissue culture facilities of the DSTF. The service is fully equipped with CO2/O2 incubators for hypoxia, microscopes, laminar flow hoods, thermostatic baths, etc… for isolating and maintaining several acute and long-term cell type cultures (hippocampal neurons, adrenal chromaffin cells, dorsal root ganglion neurons) and clonal cell lines.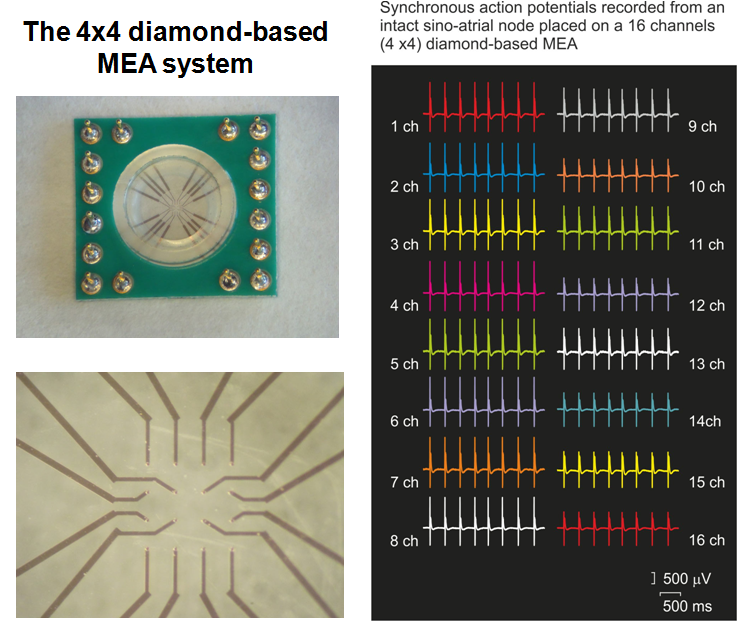 examples of diamond-based MEA systems realized at the University of Ulm (Dr. A. Pasquarelli)
School of Doctorate
The staff members of the group are tutors of PhD students of the Doctorate School of Neuroscience: (http://dott-neuroscienze.campusnet.unito.it/do/home.pl)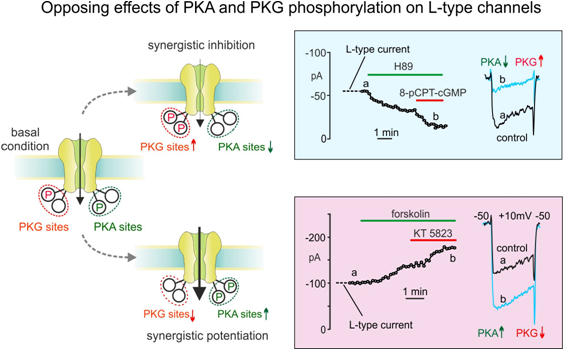 Keywords:
Ion channels, Membrane receptors, Electrophysiological and electrochemical recordings, Cell calcium imaging, Cell signaling, Drug effects on cell excitability, Neurons, Neurotransmitter release, Synaptic transmission, Neurosecretory cells, Neurotoxicology, Exocytosis & endocytosis, Microelectrode arrays for drug-screening, Diamond-based biosensors
Links:
NIS: Nanostructured interfaces and surfaces
CNISM: Consorzio Nazionale Interuniversitario per le Scienze fisiche della Materia
CavNet: L-type calcium channels in health and disease
Dottorato in Neuroscienze