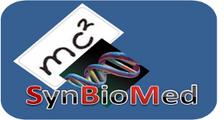 SynBioMed (SBM)
SynBioMed (SBM)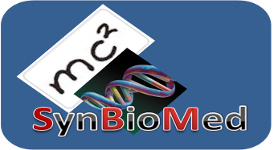 Settore ERC
PE5_18 - Medicinal chemistry
Attività
The main lines of SynBioMed research unit are:
Design, synthesis and biological evaluation of new chemical entities modulating NLRP3 inflammasome activity. (Target Pathologies: IBD, AD, PD, MS, CAPS)
Design, synthesis and ex vivo evaluation of dual TP-antagonists COX-2 inhibitors. (Chronic inflammatory diseases: arthritis, RA, AD, colon cancer, atherosclerosis)
Design and synthesis of protein degraders (PROTACs) for anticancer therapy. (Colon cancer, melanoma)
Design and synthesis of fluorescent probes for fluorescence guided surgery. (Application in different type of cancers: prostate cancer, breast cancer)
Drug design, Drug synthesis, Heterocyclic chemistry, Inflammasome, PROTAC, Thromboxane, Cyclooxigenases.
Institute of Pharmaceutical Chemistry, Goethe-University, Frankfurt am Main (Germany)
BioMedical Research Institute of Murcia (IMIB-Arrixaca), University of Murcia, Murcia (Spain)
Centro de Investigação em Ciências da Saúd – University of Beira Interior (CICS-UBI), Beira Interior (Portugal)
Bracco Imaging spa – Global Research and Development (Italy)
Department of Clinical and Experimental Medicine, University of Pisa (Italy)
Department of Pharmaceutical Sciences, University of Milan (Italy)
Center for Advanced Studies and Technology (CAST), "G. d'Annunzio" University, Chieti (Italy)
Department of Biology, E. and E.S., University of Calabria (Italy)